WATT+VOLT participated in the European Utility Week 2017, the annual landmark event of the European energy calendar which ties together all significant market forces and stakeholders, being so the first Greek electricity Utility to exhibit in it.
The European Utility Week combines an international exhibition – featuring over 400 companies, a high level 3-day conference programme, the participation of over 300 leading utilities, and the attendance of 12000+ smart utility experts under one roof.
At WATT+VOLT booth, visitors were given the opportunity to see the fourfold award-winning smart home solution "Smartwatt" (www.smartwatt.gr), which the company already offers to its customers in the Greek market.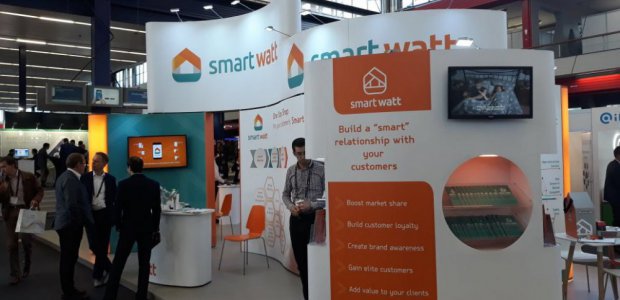 At the same time, WATT+VOLT unveiled its new Internet of Things (IoT) platform "Smarteverything" (www.smarteverything.gr). Smarteverything is the impressive new product developed by WATT+VOLT in partnership with CERTH/ITIL offering integrated solutions in the area of IoT for customers ranging from an enterprise to a whole city (smart city). Today the platform offers solutions in the area of smart energy, smart gas, smart lighting, smart parking, smart agriculture, while more verticals are currently under development. It is noteworthy that the Smarteverything platform can communicate with any IoT communication protocols (Lora, Sigfox, WModbus, etc.), any intelligent metering system, and gather any metric unit according to the customer's needs.