The enCOMPASS plenary meeting took place on 19 and 20 October 2017 in building 24 of Politecnico di Milano, who hosted the meeting. During this two-days meeting enCOMPASS partners had the opportunity to discuss the progress of the project and make the right decisions about several issues.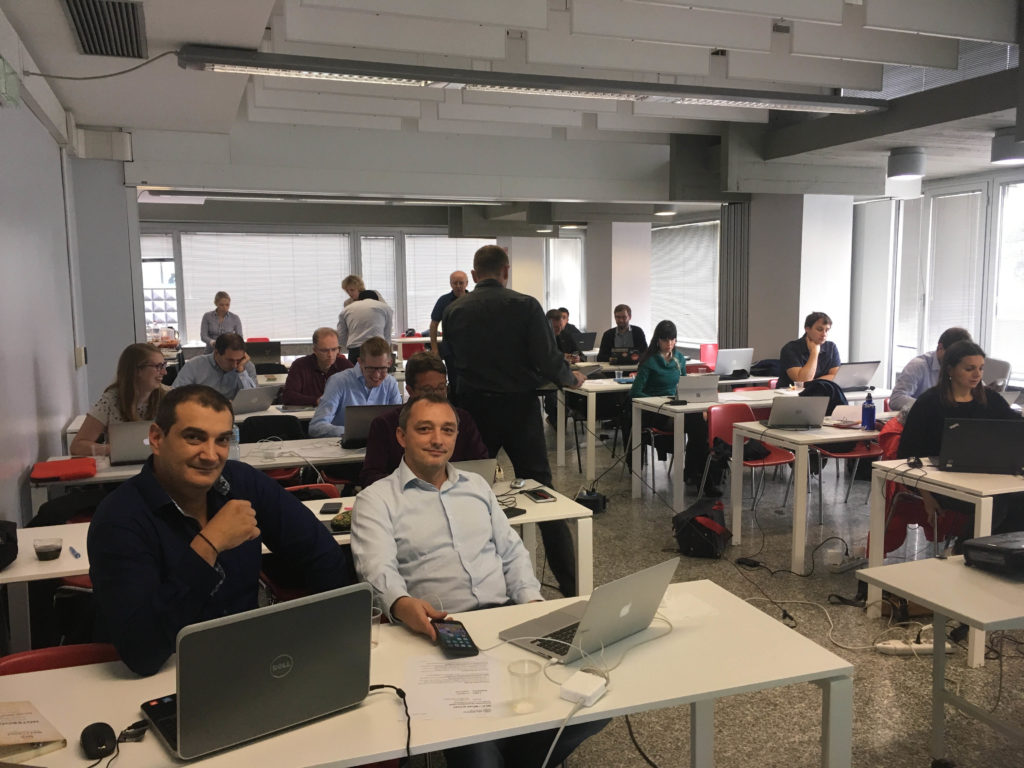 The main discussion was the preparation of the 3 pilot deployments involving schools, houses and public buildings in Greece, Germany and in Switzerland during spring 2018.
The enCOMPASS partners worked together for concluding one of the most important ICT issue: the components architecture and the modular integrations of the enCOMPASS platform, that will result soon in the full encompass eco system prototype.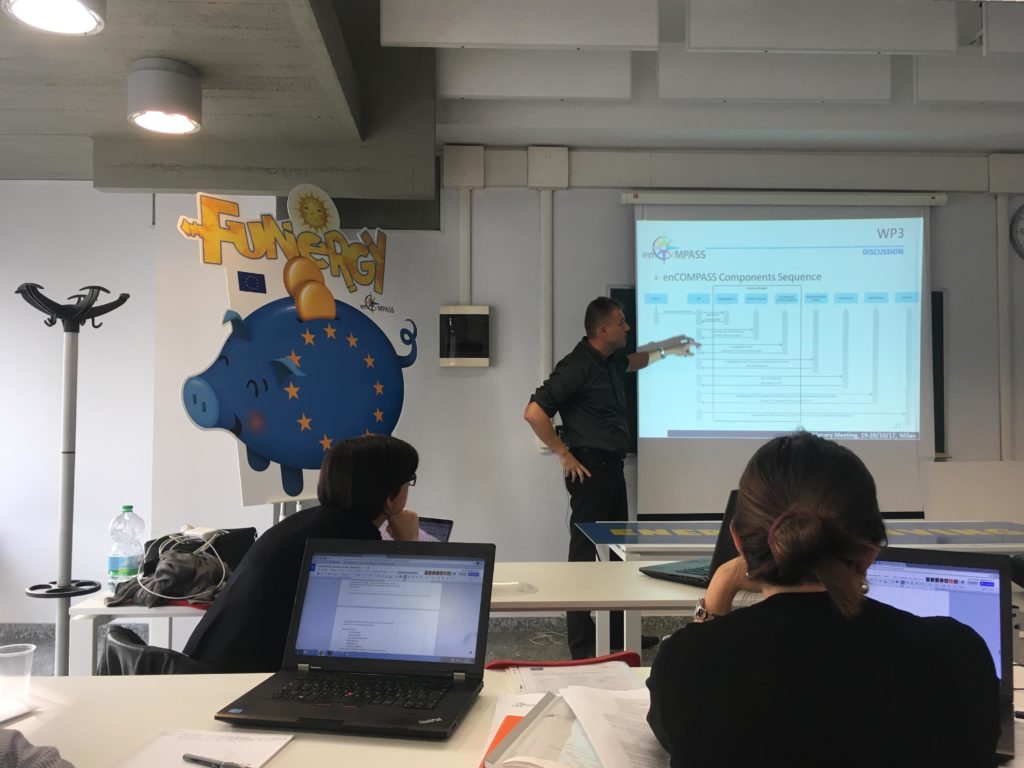 During the meeting in Politecnico di Milano, it was the first live presentation of the project materials: "the energy saving piggy bank with the FUNERGY game logo" and the project's slogan "LESS ENERGY SMARTER LIVING" giving the opportunity to all partners for a panorama photography.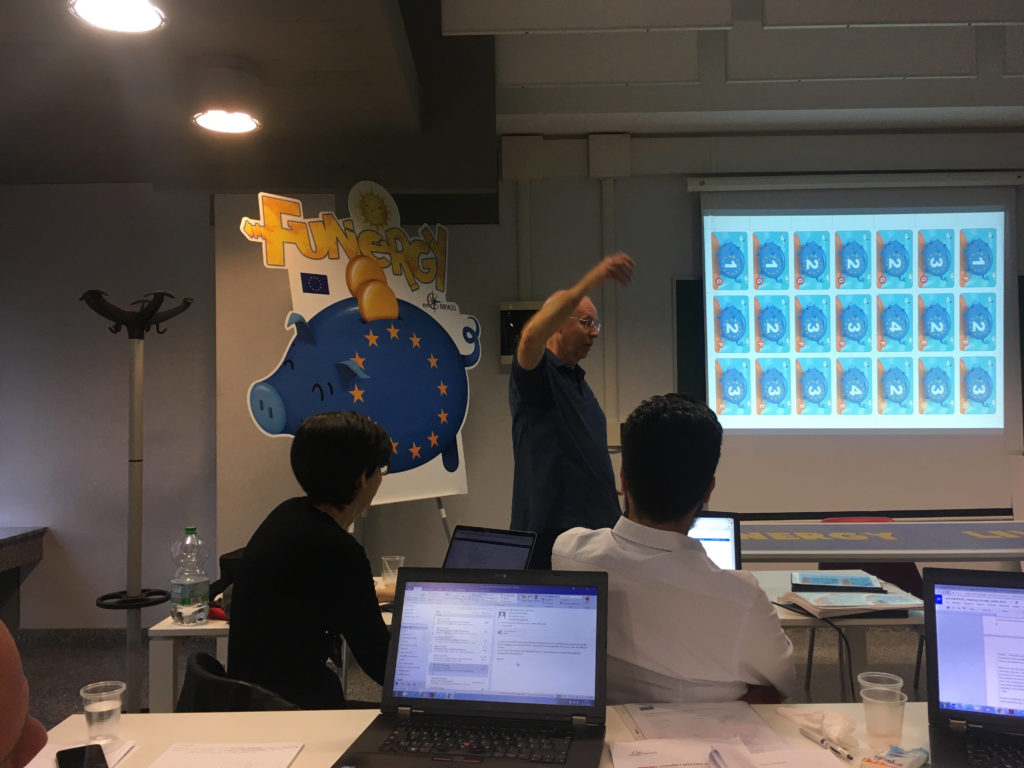 The project is coordinated by Politecnico di Milano bringing together 14 European partners from 7 countries. Thanks to a highly innovative ICT platform to facilitate a newer and more effective approach to energy saving, the project is expected to reduce energy consumption (electricity and heating) and the related CO2 emissions.
The enCOMPASS Impact Director, Mr. Konstantinos Arvanitis pointed out "the high importance of the plenary meetings where, partners are resolving everything the same time on the same place and several steps forward are made for a more successful result."