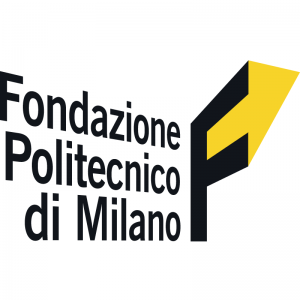 Fondazione Politecnico di Milano was founded in 2003 through a joint effort between the Politecnico di Milano, major city and regional institutions and important corporations to support the university's research projects and contribute to innovating and developing the economic, productive and administrative environment. Fondazione Politecnico is committed to building a more effective relationship between the university, industry and public administrations.
To achieve these goals, Fondazione Politecnico develops:
innovation projects not only for large companies, but for numerous small to medium sized enterprises that characterise the Italian economy;
European projects that, by leveraging the Politecnico's renowned capabilities, extend the network of both university and industrial collaborations outside our borders.
These efforts are complemented by a number of training programmes aimed at upgrading professional skills, to keep workers up-to-date with the rapidly evolving labour market, and of digital and online collaboration initiatives.
Aware of the importance of contributing to economic and social growth, Fondazione Politecnico develops social responsibility projects in collaboration with the Politecnico di Milano, involving teachers and students in the drive for civil and communal change. In a global context, Fondazione Politecnico has been active in co-operation projects with both countries in need and nations experiencing exponential growth.
To commemorate its first ten years of operation, in 2013 Fondazione Politecnico transformed the Acceleratore di Impresa, Politecnico's business incubator unit, into a modern structure designed to support the best national and international innovative startups, entrepreneurial empowerment and co-working projects: Polihub.
ROLE:
FPM will support POLIMI in the management of the project with specific attention to meetings preparation, financial and administrative activities and reports for a smooth project coordination and relationship with the partners.