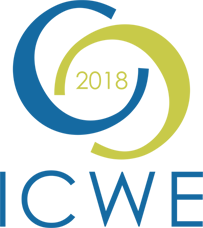 The International Conference on Web Engineering (ICWE2018), is the prime yearly international conference on the different aspects of designing, building, maintaining and using Web applications. This year will be held in Cáceres, Spain, on June 5-8. The conference covers the different aspects of Web Engineering, including the design, creation, maintenance and usage of Web applications. ICWE2018 is endorsed by the International Society for the Web Engineering (ISWE) and belongs to the ICWE conference series owned by ISWE.
Our collaborator PhD candidate Carlo Bernaschina will be presenting "How to cook an Agile Web Based Model Driven Environment in a night",  a tutorial focused on Model Driven Development (MDD) in real world applications and work-flows via Agile Web Based Model Driven Environments built upon the ALMOst.js set of tools. The tutorial covers the motivation behind ALMOsT.js, discusses how such a tool can reduce the friction between developers and the MDD approach, and guides the audience through the steps required to bootstrap their own MDD projects.  Additionally a demo paper: "Model Based Rapid Prototyping and Evolution of Web Application" will be presented in the conference.
The topics cover by the tutorial and the paper explain the IT approach that was used to build software for enCOMPASS companion game "Funergy" and the client side of the awareness application.