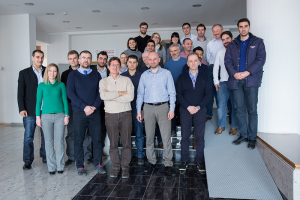 On February 16th and 17th the enCompass partners joined together during the Thessaloniki Plenary meeting. The meeting took place in the CERTH/ITI Thessaloniki meeting center in Thermi. It was a successful meeting, in which the partners had the chance of presenting their next steps towards the project's implementation. Several discussions, took place regarding the project planning in the pilots, while actions and decisions were made, extending the encompass approach to a solid energy preserving project.
During the Meeting the enCompass Board of Directors visited IEK Delta Headquarters Building in Thessaloniki. The building is chosen among WATT+VOLT's customer portfolio to serve the encompass project as the School Building for the Greek Pilot cases. WATT+VOLT is the energy supplier to the IEK DELTA buildings.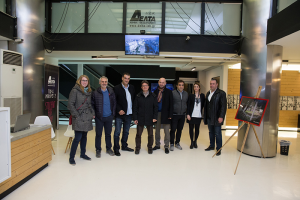 DELTA school is educating over 1.500 students to become energy professionals. The school's representative Mr. Tsekouras Stylianos and the Scientific Director Mrs. Vasiliki Tzika presented the school's Departments, the teaching approach for each professional sector, and the IEK DELTA energy preserving philosophy.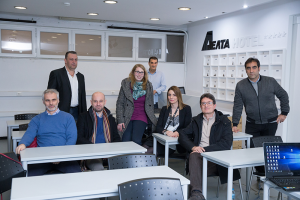 During the IEK DELTA visit several opportunities for collaboration came up, regarding the encompass project the teachers and the students.
Professor Piero Fraternali from Politecnico di Milano who is the coordinator of the encompass project  pointed that:
"It's a great opportunity that a European research consortium including prestigious partners from both academia and the industry makes a strategic alliance with a top national educational institution such as IEK DELTA, because this initiative may lead to the formation of a new class of professionals that have both the technical skills and the environmental awareness to  change the way we use energy. We are delighted that one of the most important case studies in the enCompass project involves IEK DELTA, which will ensure the greatest possible impact of the innovative results delivered by the project."